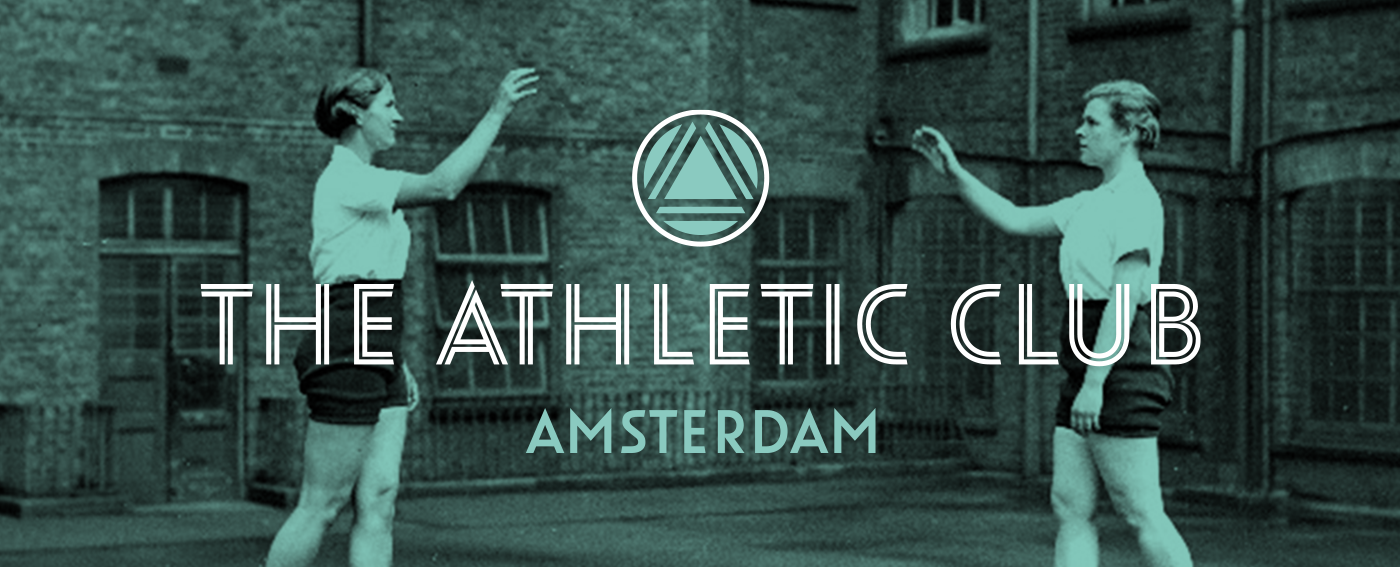 The Athletic Club is a 5-star hotel level sports club in Amsterdam. It wants to provide a high standard of service for an exclusive circle of clients.
In the visual identity I wanted to invoke the style, grace and class of the sports clubs in the time when they first appeared, the early 20th century, but of course improved upon through modern knowledge and technology.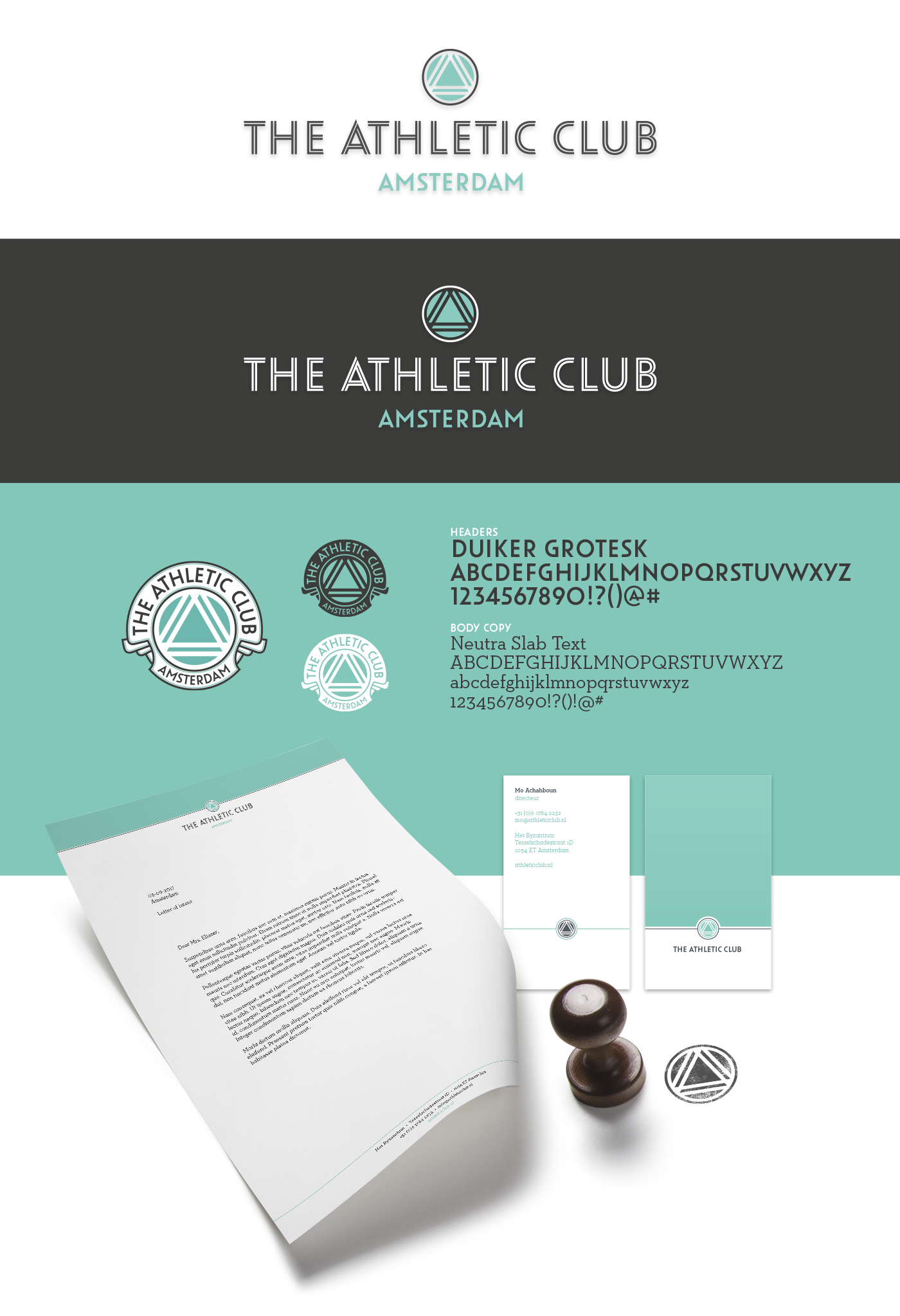 For promotional purposes I designed and illustrated two posters that were deployed in a teaser print campaign in and around Amsterdam's exclusive club and bar scene.
A limited high quality print run was also sold as merchandise.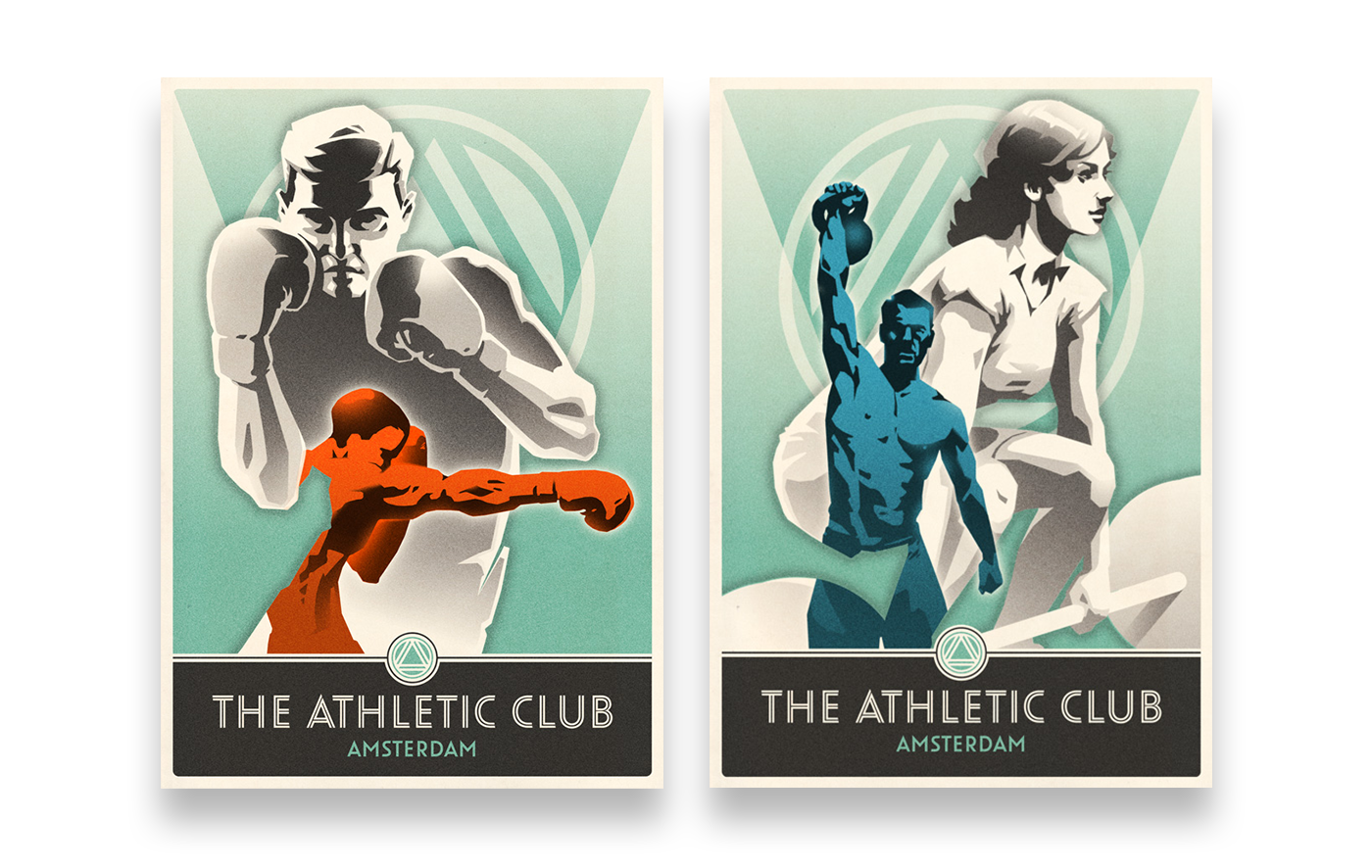 A mobile app was designed, where clients could stay to date, make appointments and even have a virtual personal trainer to help them stay fit.